As a partnership of seasoned executives and CEOs, Jholdas offers a wide array of fully customized solutions.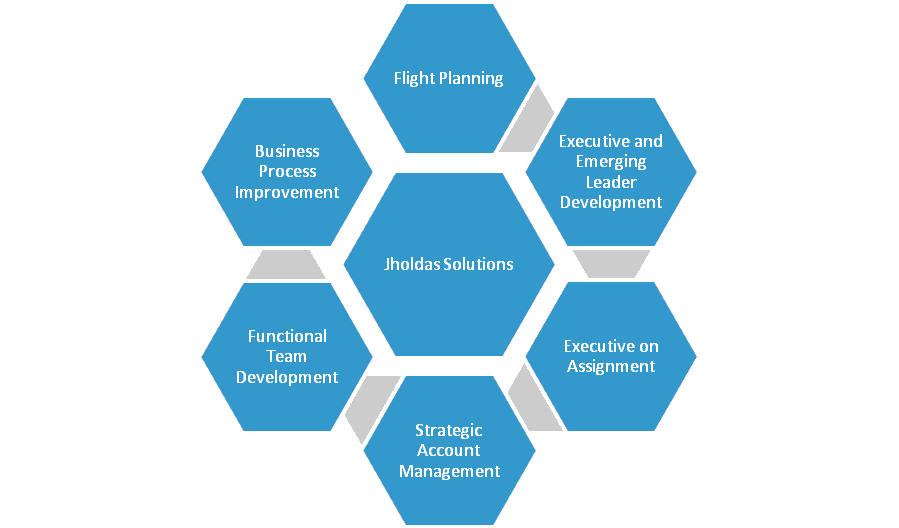 Flight Planning (Strategic Planning)
The unique Jholdas Flight Planning process was designed specifically for smaller companies. With a focus on action, accountability, and constant adjustment, Flight Planning unites your team and moves your company toward agreed outcomes.
Leadership Development
Jholdas offers leadership training, executive coaching, and emerging leadership development programs to ensure that your company has the skills to fulfill your plan.
Executive on Assignment
Many smaller companies need experienced executives to fill critical roles (sales management, HR, quality, COO, etc.). Jholdas coaches have all "been there" and are available on an interim or contract basis, full or part-time.
Strategic Account Management
Gaining, retaining, and growing accounts are the lifeblood of all business. Our proven SAM process will help your company do just that.
Meeting Facilitation
Effective meetings are essential to growth. However, most meetings are long, convoluted, and later considered wasteful. Make sure your important meetings are truly productive by having a Jholdas facilitator plan and lead them.